"You look like a girl!"…You're ugly!"…"Get a haircut!"…"You're dirty!"… 
As touchy of a subject that it is, speaking about bullying and how it affects others is a very important topic that needs to be discussed, especially with the future generations of this world. 
On February 28th, 2018, I had the opportunity to be a guest speaker/performer at the Ottawa Pink Shirt Day 2018 event that was held at the Canterbury Community Centre and hosted by the Canterbury Community Association.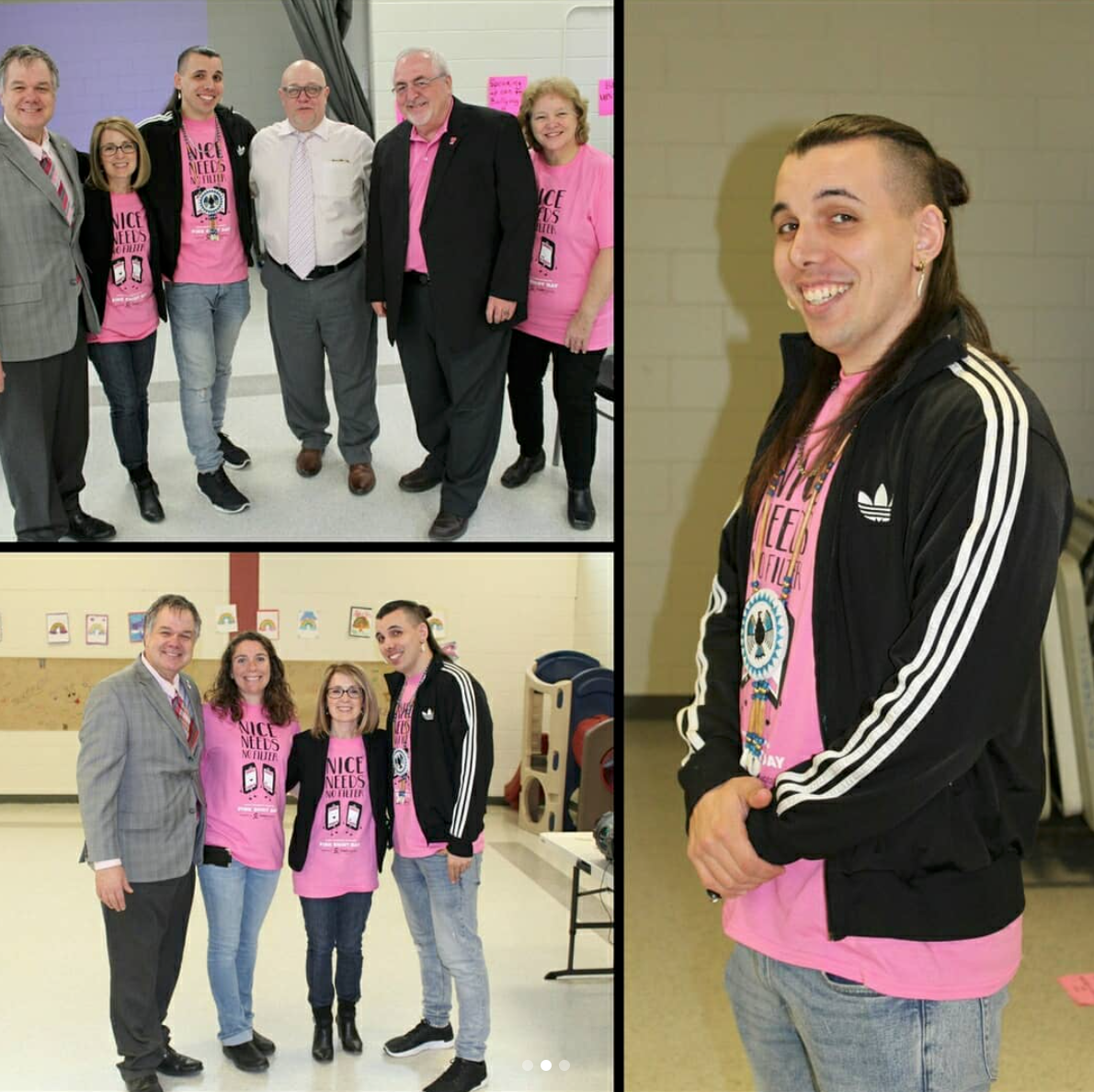 The original "Pink Shirt Day" event had been organized by David Shepherd and Travis Price of Berwick, Nova Scotia. In 2007 they had bought and given out 50 pink shirts after Chuck McNeill, a male ninth grade student, was bullied for wearing a pink shirt during the first day of school. Since then "Pink Shirt Day" events have been held globally and have played a big role in the anti-bullying cause.  
Prior to attending Pink Shirt Day 2018, I had revisited old memories of what things were like for me throughout elementary school and high school. In high school it became apparent that I was "different" when some of the older students would single me out for having long hair. Girls would call me ugly or laugh at me. Feeling my head fly backward due to someone pulling on my ponytail became an unfortunate but regular feeling as well. When this would happen it often lead to the feeling of being enraged and later depressed. In some cases this would also lead to violence, which often resulted in more problems. I remember one day in particular when I was walking down the hallway to go to my locker, I went to tie my hair up and when I did so I had found a piece of gum in my hair. Struggling to get it out I remember having to cut a bit of my hair off, which had added to the embarrassment I was already carrying. As the bullying continued, I later endured racism as a part of it. The old Hollywood "hand over the mouth" gesture made it's way into the picture except the older suburban caucasian students were the cowboys and well…I was the "Indian". This lead to taunting, shoulder contact while passing me in the halls and various name calling. 
Being able to share with the youth at this event was something that I will always remember. Their willingness to listen and their want to help provided the older people who attended with hope for the future, myself included. Being able to speak to them and ask them about what traits a leader has and what traits a follower has was something that I feel was pretty receptive. This lead me to teaching them a new word, "Ogimaa" which means "Leader" in Anishnaabemowin. Hearing their claps and excitement when it came time to perform my song "Ogimaa", off of my album "Mamawi", was a great feeling as well. When it came close to finishing my speaking session I left the youth with a very special teaching, one that I have kept with me for quite some time. I brought out my eagle feather that had been gifted to me by a friend and as soon as I did the room went completely silent. Followed by this I delivered the teaching, which I have been taught however to not put in writing out of respect for oral tradition. What I will say though is that it had to do with acknowledging that for every negative there is a positive and that we are to support each other throughout our journeys together. I ended by teaching them the word "Mamawi" which means "All Together" in Anishnaabemowin.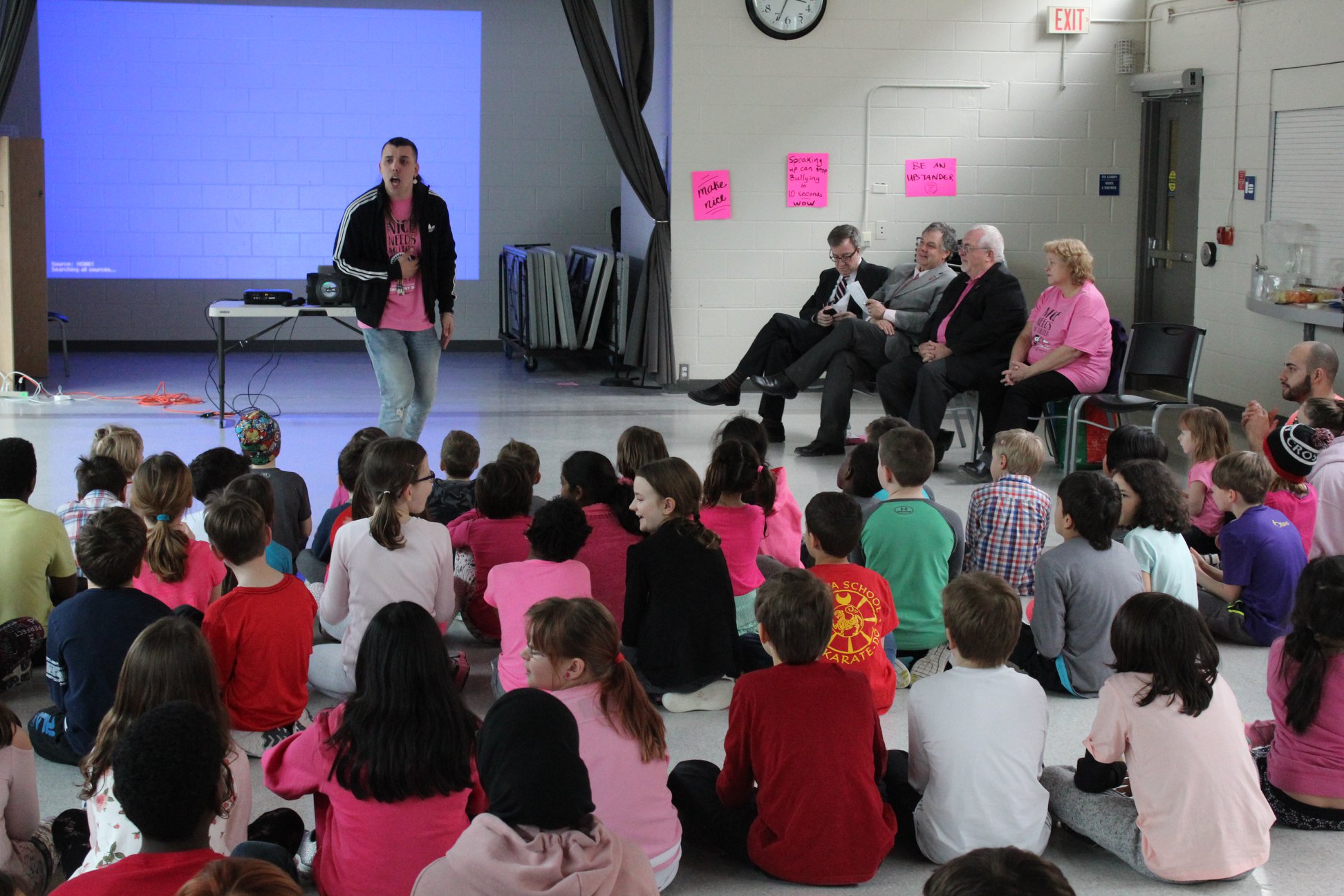 After passing down the knowledge that had been given to me with this teaching, two youth had brought up a big painting with the words "Mamawi Together" at the top of it and "We are all flowers from the same garden" at the bottom of it. As if the painting wasn't already heartfelt enough, these youth had asked me to personally deliver this wonderful painting to the Odawa Native Friendship Centre here in Ottawa. The amount of kindness that this painting carries is something that I am grateful to be able to witness.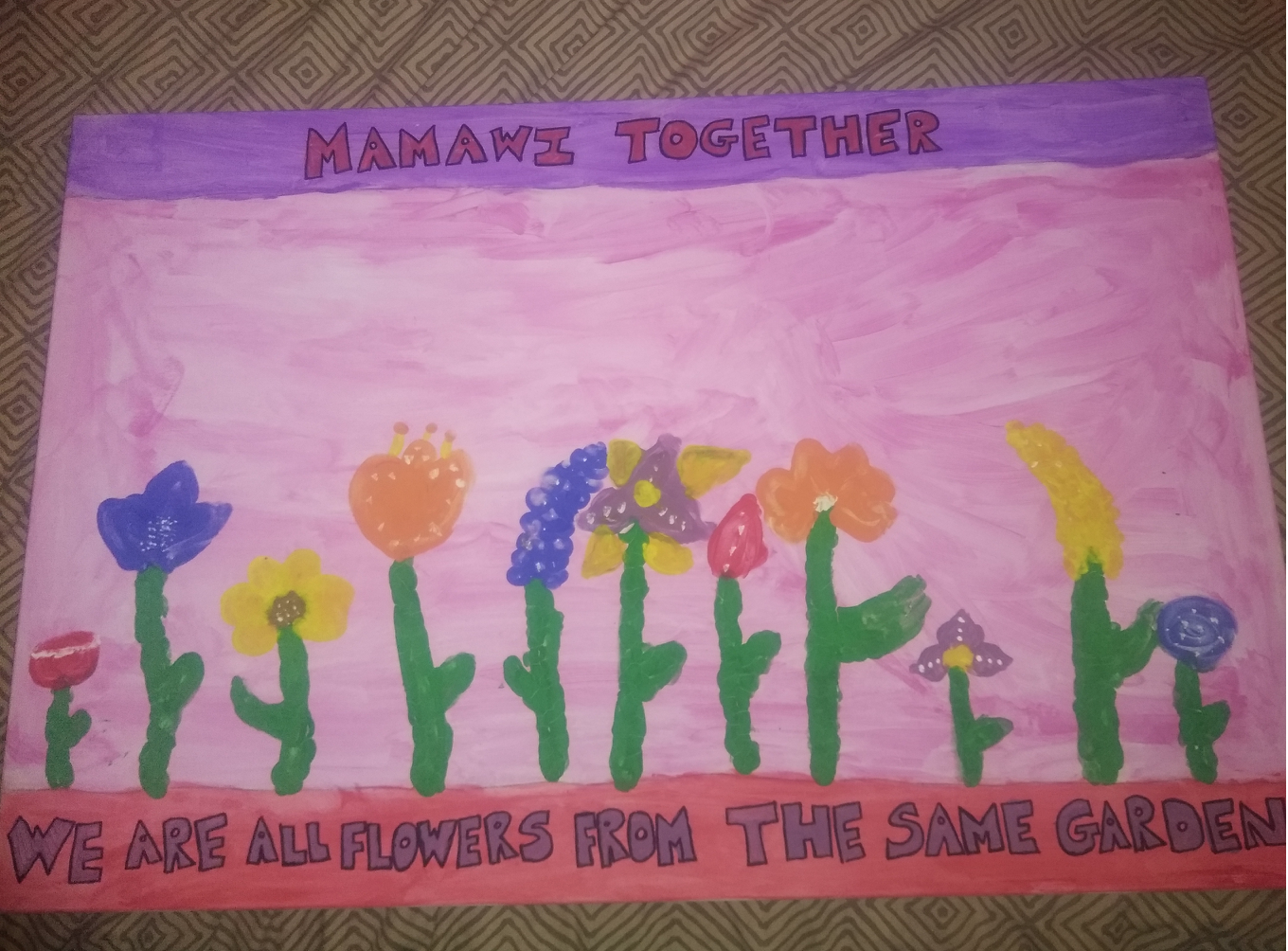 Our future generations are learning about bullying and the affects it has on people. They are also learning the true history of what happened here on Turtle Island and are taking the right steps to create positive change. Seeing that they are taking the steps to stand up for what is right warms my heart and I am grateful that they are doing it together, mamawi.