"

Introducing an Indigenous Voice in Canadian Music" - Globe and Mail
Bio
Ottawa's Cody Coyote is of Ojibwe/Irish descent with ancestry from Matachewan First Nation. With his fusion of strong, profound lyricism accompanied by corresponding influential sounds such as his song "Debwe", this multi-award nominated, and award winning Hip-Hop/Electronic artist commands his listeners' attention by delivering mesmerizing performances. 
Coyote's newest album, Passage (June 20, 2022) shares a story of overcoming the challenges faced in Indigenous communities and persevering through them and healing from intergenerational trauma. 
"Passage" has been in the works for over two years and it is a project speaking out about the challenges found within Indigenous communities in Canada. My hope is to showcase that Indigenous people are still here, that we are always going to be here and that it is also possible to heal, move forward and find passage through either direct or intergenerational trauma," says Coyote. 
With recognition for creating positive change in the world, this dedicated artist reached number 1 on the Indigenous Music Countdown with his song "There Tonight" in August 2022, number 7 with his song Helpless in February 2022 and number 1 with his song Manidoo Dewe'igan in January 2020. 
Outside of music, Cody Coyote is also a motivational speaker, workshop facilitator and is the host of "The Beat" on elmnt fm owned and operated by First People's Radio Inc. (Ottawa/Toronto). 
"The community work I do is really what drives me and has allowed me to become passionate about initiating positive change in the world today." says Coyote. "I want the future generations of this world to ultimately feel empowered and seen."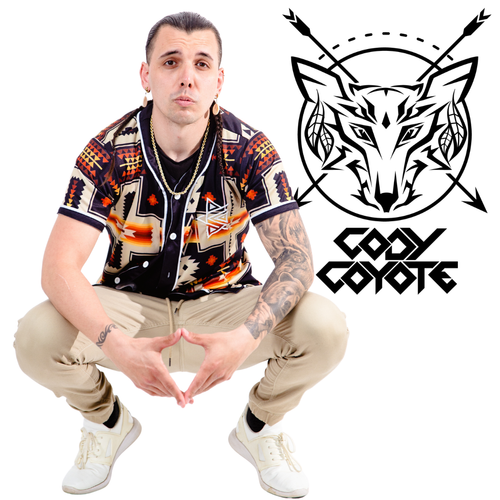 ACHIEVEMENTS

- Co-hosted The National Centre for Truth and Reconciliation's "Gidinawendimin" event on September 29, 2022
- "Ottawa's Hip-Hop Artist Of The Year" at the 2022 Ottawa Awards 
- 2021 International Indigenous Hip-Hop Awards Show "Best Male Hip-Hop Artist Of The Year" 
- Nominated in "Radio Song Single Of The Year" category at the 2021 Indigenous Music Awards 
- Nominated for "Youth Leadership In Music" category at the 2021 Indigenous Music Awards 
- Recipient of the Ontario 150 Award
FEATURED TELEVISION SERIES: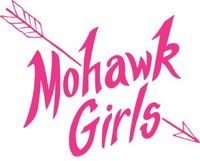 Mohawk Girls Soundtrack 

Season 5 - Episode 1 - Midas-itis 
Featured song: Hit The Town (feat. White Deer & Adium) by Cody Coyote 

Season 5 - Episode 4 - Shame Campaign 
Featured song: We Will See (feat. Shannon Hamilton) by Cody Coyote