Constantly searching throughout this world, trying to find out where I'm from and who my blood relatives are. Finally after 25 years we've found them.

My father was born on February 21, 1960 in Hailebury, Ontario, Canada and was adopted from when he was four months old. Adopted by Keith Purcell, from Halifax, Nova Scotia, Canada and Doreen Purcell, from England, United Kingdom. The Purcell's adopted my father as well as my aunts and uncle. They had also fostered many kids throughout the years too.

Later on in my fathers life he met my beautiful mother who had given life to three boys, myself and my two younger brothers. Growing up we knew that my father was Ojibwe, his last name before adoption was Batisse and that he was from Matachewan First Nation, located in Northern Ontario about an hour outside of Kirkland Lake, Ontario, Canada. With proof from his birth certificate, myself and my younger brothers were able to receive status cards from a young age but as we grew older, curiosity and the yearning to know where our roots were from came along. 

Throughout high school I faced bullying for having long hair, I had been made fun of for being First Nations by older students and faced a lot of struggles surrounding my lack of cultural identity. Having little knowledge about my culture and what it meant to be Ojibwe was a common stress for me growing up but I remain grateful that my father taught me everything that he was able to. Despite the little knowledge that I carried, I found myself lost in a big world and found it very difficult to navigate through it. With these types of experiences, I also found myself in a world of violence, alcohol and drugs.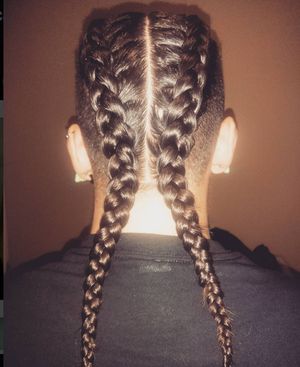 From my early teens to the end of high school I was using drugs and alcohol as a coping method. Every neighbourhood has that older person who was able to get alcohol for someone and for me I was in regular contact with them. At this point in my life I wanted to numb what I was feeling and when it came to partying, I would often drink too much. At times I would consume alcohol on my own in my room, just so I could distract myself from the stresses I had been feeling and this eventually lead to drinking at school. It also didn't help matters that the school I went to had been teaching a false history of what had happened in Canada.

Poetry, writing lyrics and music became my medicine during high school and it was my escape when I wasn't feeding into my demons. It allowed me to be creative and to vent what I was carrying inside. Even to date it continues to be something that helps me stay grounded. 

Transitioning after high school though drinking became more common, peer pressure became worse and eventually it lead to going to clubs in Hull, Quebec, Canada to party. This continued until I was 20 years old, within bars and clubs in Ottawa, Ontario, Canada. During this time period I had also been involved in gang life and had been using steroids, both oral and injective as well, as a part of a revenge plot I had for some guys that had jumped my younger brother at a party. The use of steroids also became part of the want to look more attractive due to being called ugly in high school by certain girls. At this point I was also facing a lot of emotional changes, nightmares, stresses from the lifestyle I was a part of and other challenges. Losing control, I hit rock bottom and had a suicide attempt after a night of drinking which lead to me being in a hospital the morning after. 

On March 18th, 2012 I made a commitment to live a sober life and as things progressed I learned how to deal with my emotions better, I was able to further my journey with music and I started to truly walk on my healing journey. In 2015, I went to the Indigenous Music Awards that were held in Winnipeg, Manitoba, Canada after being up for two different award nominations in the "Best Rap/Hip-Hop CD" category and the "Single Of The Year" category. Meeting someone who is now my manager, Bruce Barber, at the award show also allowed more doors to open as we worked together.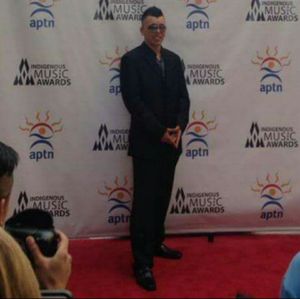 Cody Coyote - 2015 Indigenous Music Awards
                                                                                   Photo Credit: APTN

Touring to various communities and cities across Canada since 2015 has allowed me to meet many people, some of which have helped me in regards to connecting the dots with my blood relatives. Knowing that my father took a similar journey when he was younger too made me realize that we had both walked a very similar path and had similar past experiences. It wasn't until later that after the everyday stresses that I felt, I was beginning to understand that I was feeling the intergenerational affects of what had happened with my father. 

Having spent 25 years not knowing who we were related to, we made contact with some members from our family and had gone to Matachewan First Nation for the first time as a family to meet them. Unsure of how we were all related made us all very curious but the acceptance that we received from them made us remain hopeful. It wasn't until shortly after I turned 26 that I would encounter a part of my journey that would create a shift for us all. 

On April 25th, 2018 I had travelled to Kebaowek First Nation which is located in Kipawa, Quebec, Canada to perform for their community and facilitate a workshop. During my time there I had spent time with the organizers and after having conversations about who we all knew, one of them told me that she knew one of my relations. On April 27th, 2018 I met them for the first time in North Bay, Ontario, Canada and had received phone numbers from them of other relatives who would be able to help me puzzle things together.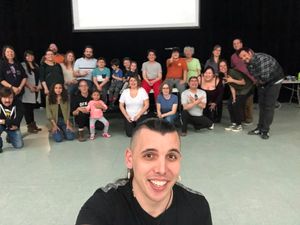 Cody Coyote - Kebaowek First Nation
                                                                                   Photo Credit: Cody Coyote

Once I arrived back in Ottawa, Ontario, Canada, I sat down with my father and explained to him what had happened while I was up north. On April 26th, 2018 I had immediately made phone calls from the moment I woke up because I was eager to learn more. After speaking with a woman named JB, she spoke to me about how her sister MB and her brother GB had gone to residential school. We also spoke about how C.A.S. (Children's Aid Society) had taken a lot of children from Matachewan First Nation as well as the Indian agents who had been present as well and had taken children to residential school. 

Janet and I spoke about how we believed that MB was my grandmother and the knowledge that I had of what had happened when my father was adopted. JB advised me that it would be best to contact her brother GB because he would be able to provide further information in regards to the questions that I had. 

My father had been told by Doreen Purcell that when he was adopted, a teen who appeared to be 13 to 14 years old was the biological mother who had put him up for adoption. The teen's mother had been the one who signed all of the documents that were relative to my father which explained why he showed up as a 4th generation Batisse instead of a 5th generation Batisse on the records we had obtained from our sources in Ottawa, Ontario, Canada. 

On the afternoon of April 26th, 2018 I felt nervous, excited and a mix of other emotions while I made a phone call that would be the start to a new journey for us all. At approximately 2:00 PM EST I phoned GB to have a conversation with him and inquired about if he remembered anything being mentioned about a baby being born around 1960. GB was born in 1944 and had mentioned that he went to residential school in Spanish, Ontario, Canada until he was 16 which was in 1960. After he had left the school he was told that his sister MB, born in 1947, had a baby and had given it up for adoption. 

This brought on tears of relief and joy. Nervous as ever, I told Gordon that I was now able to call him my great uncle and we made plans to see each other in May, 2018 when I am in Toronto, Ontario, Canada to perform at a festival. I also mentioned that I had two younger brothers, a father and a mother that would like to meet him as well.  

After 58 years of my father searching for answers, 25 years of me searching for answers, 24 years of my middle brother searching for answers and 20 years of my youngest brother searching for answers, we finally had confirmation of what had happened. My father now knew who his mother was and I now knew who my grandmother was.  

We were told by our relations that there was a secret in the family, that secret was my father. After years of unanswered questions, searching and not knowing, we finally found what we were looking for.