"Ain't no party like a Westfest party cause a Westfest party don't stop!" 
On March 4, 2018 I attended the Westfest 2018 Fundraiser and Festival Media Launch that was held at the Cube Gallery in Ottawa, ON, CA. After being involved with Westfest for the past two years I've had the opportunity to meet so many great volunteers, organizers and overall amazing people with whom I will have friendships with for the rest of my life. Among these amazing people are my friends President of EC Production and Producer of Westfest, Elaina Martin and her partner Cara. Getting to know Elaina throughout the years has been a wonderful experience all in itself. Her kind heart, will to help others, warrior spirit and friendship is something that I am honoured to know. Cara has also been someone that I have a growing friendship with and carries one of the kindest presences I know. This year I am excited to reunite with Elaine and Cara as well as everyone at Westfest again and to be able to see the wonderful acts that the festival has in store for it's audience! 
Two years ago on March 6, 2016 I performed at the Westfest 2016 Fundraiser that was held at the Orange Art Gallery with Frazer Lee Whiteduck (Chi-Wiiyahs) and David Charette (White Deer). This was the first of many great experiences that I had with Westfest and I will always remember it. We all brought the right energy for the show and blew the roof off of that place. The excitement, energetic claps, cheers and overall positive vibes from the audience that day will be very hard to forget.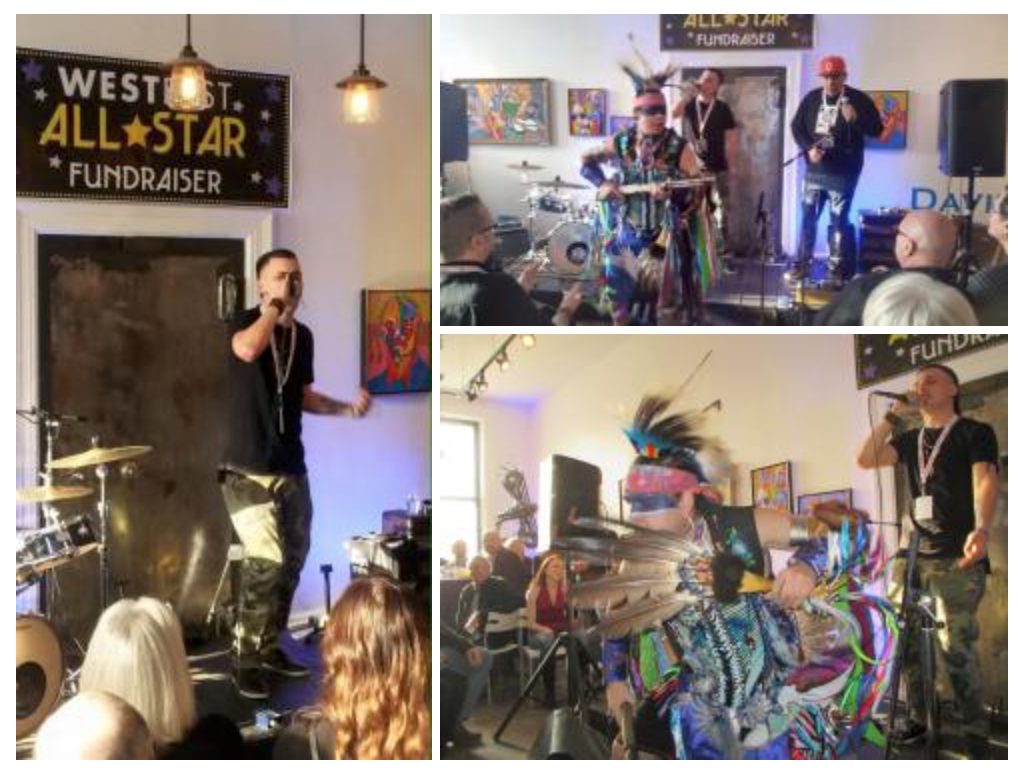 Cody Coyote, Chi-Wiiyahs & White Deer - Westfest 2016 Fundraiser
                                         Photo credit: Westfest

The Westfest 2016 Fundraiser performance opened some doors when I was invited to perform on CTV Morning Live on June 3, 2016 to help promote Westfest. After finding out about this I immediately contacted Chi-Wiiyahs and White Deer to invite them to perform on live television with me. The excitement that we felt was the equivalent to that of which a young child would have going to Disney Land for the first time. This was the first time we performed on live television together and after overcoming nerves, we rocked the house.  



                                      CTV Morning Live: Cody Coyote
                                      Web Link: https://ottawa.ctvnews.ca/video?clipId=883441

After all of the hype and momentum that was there, I remember being super excited about this but Mother Nature had something else in store. When it came time to perform at Westfest 2016, the festival had to shut down the stage for safety purposes and by law regulations due to a severe storm that had hit Ottawa, ON, CA. Receiving this news was heartbreaking. but as time went by I realized that everything happens for a reason. From the way that this played out, it made my spirituality grow further than what it was before. 

On June 2, 2017, after waiting a whole year to perform at Westfest I was given the opportunity to do so again. This time I was performing alongside my good friends and traditional dancers, Frazer Lee Whiteduck (Chi-Wiiyahs), Theland Kicknosway, Don Barnaby and Marian Snow. Nerves had my stomach in a knot, especially because the sky was very cloudy and I was praying to Gitchie Manito (the Creator) that it wasn't going to rain again. When it came time to perform it was as if it was a scene out of a movie and at this moment my spirituality grew further. As soon as all four dancers hit the stage and began dancing, the clouds had cleared the sky and the sun came beaming down on all of us. When this happened we put our all into the performance and represented who we are. This will always be an experience that I will hold close to my heart.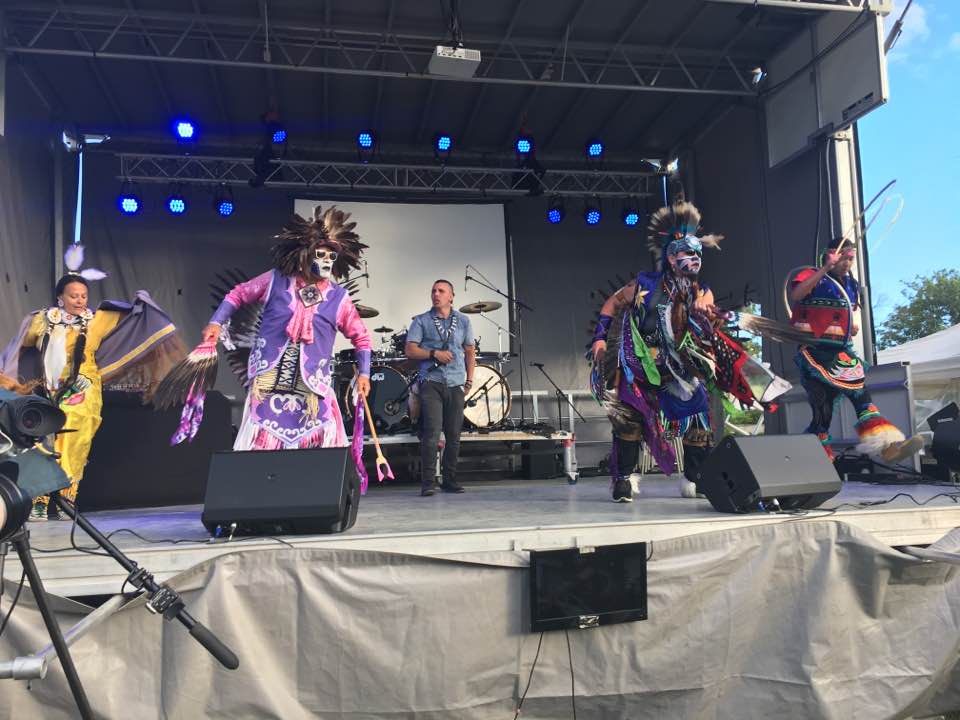 Marian Snow, Don Barnaby, Cody Coyote, Chi-Wiiyahs & Theland Kicknosway - Westfest 2017
                                      Photo Credit: Westfest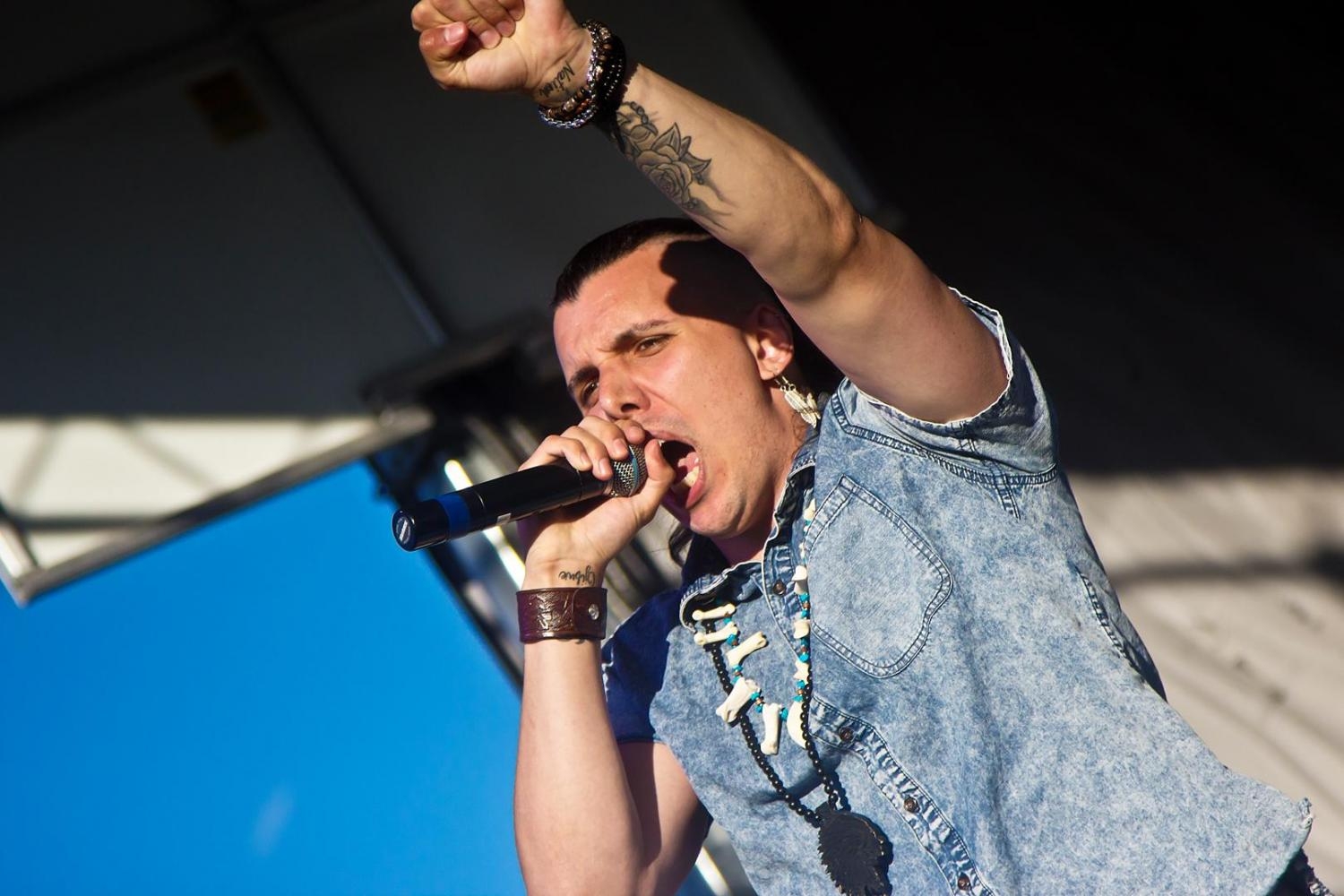 Cody Coyote - Westfest 2017
                                      Photo Credit: Andre Gagne - Ottawa Life Magazine

After our performance, the clouds in the sky shut again and continued for the remainder of the day. The way that I still interpret this experience to date is that our ancestors were watching us that day and it reflected through our strong performance together. Carrying the sense of pride that I had after performing that day was something that made me feel incredible and I feel comfortable saying that I know I wasn't the only one feeling that way. 

Fast forward to the present, post Westfest 2018 Fundraiser and Festival Media Launch. Sitting here in a moment of reflection, after finally being able to share the exciting news with the world that I will be headlining Westfest 2018 on Sunday June 10, 2018 at 8:50 PM. I can't help but feel eternally grateful and overwhelmed with emotion. Finally all of the hard work and dedication is paying off.

Never would I have thought that my journey would bring me to where I am today but everyday I give thanks for what I have, who is a part of my life and where I am. Everyone has their own trials and tribulations but we find true strength when we are able to persevere throughout them. I am grateful that I have been able to do so and that by following my heart and my dream it has brought me to this part of my journey. Hearing those words announced... that I will be headlining Westfest, it hit me right in the feels and it took everything in my power to keep my composure.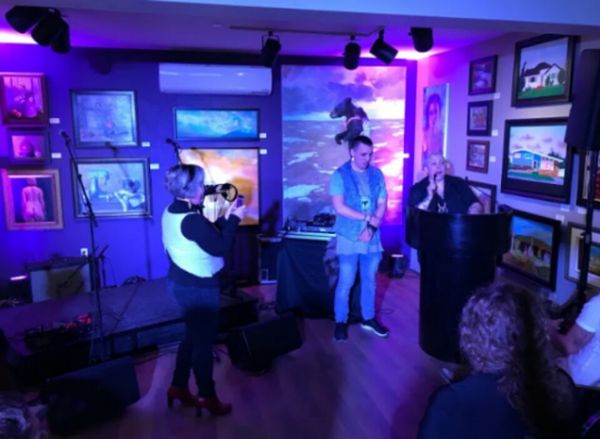 Cody Coyote & Elaina Martin - Westfest 2018 Fundraiser and Festival Media Launch
                                      Photo Credit: Westfest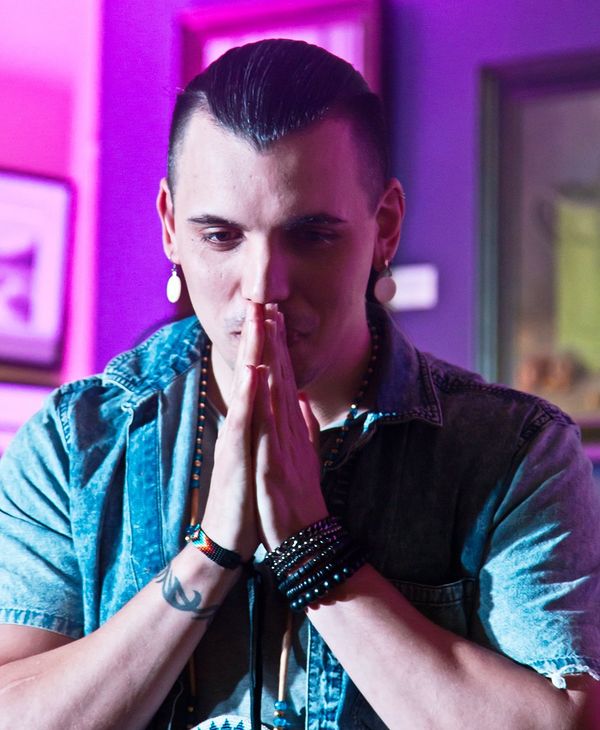 Cody Coyote - Westfest Fundraiser and Festival Media Launch
                                      Photo Credit: Andre Gagne - Ottawa Life Magazine

Not many people know the depth of my story but here's a glimpse of what I feel comfortable sharing and feel people should hear in order to understand who I am now and how I got here. Throughout the bullying in high school for having long hair and being Indigenous. Being harassed, shoulder checked and taunted by older boys and called ugly by girls. Throughout the time where I was actively using alcohol to numb the pain I was feeling. Throughout the time I was using steroids to try and better my outer appearance. Throughout the violence, high speed chases, drugs and gang involvement. Throughout the aftermath of a suicide attempt. Throughout the course of being in a physically, emotionally and verbally abusive relationship for close to a year. Throughout finding myself in a similar situation after taking time to heal then attempting to date again. Throughout being told that I wasn't good enough, that I wouldn't do anything with my life, that I would either end up dead or in jail. Throughout the continued day to day stresses I feel of being an intergenerational survivor of child welfare, seeking to learn my culture and language, hoping to find out what truly happened when my father was adopted in the 60's. I acknowledge that I am still here and that I am a survivor. 

I cried. I cried while giving my friend a big hug and it was because around this time close to six years ago, I was ready to give up on life. Since then I've been able to see the many beautiful things that life has to offer and have been so appreciative to have experienced some of them. This also applies for the wonderful, supportive people that have become a part of my journey. As of March 18, 2012 I have been sober from drugs and alcohol and my life has changed for the better.  Having a stronger connection to my culture has been medicine for me. Having a healthy relationship with my family is something that I value, appreciate, love and cherish more than anything in the world. Having a strong circle of friends means so much to me, as well as the kind women in my life and they all know who they are. Another thing that I will always be thankful for is the amount of love, support and guidance that Elaina has given me through friendship and this music journey. The world should know Elaina by the name that Elder Claudette Commanda has given her, "Ogichidaa Kwe" which means "Warrior Woman" in Anishnaabemowin. Someone who's warrior spirit has and continues to touch many.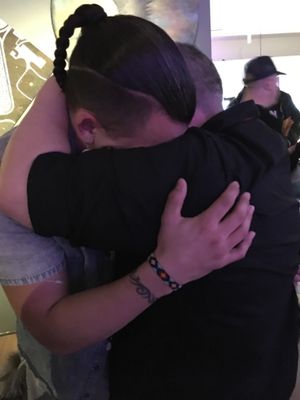 Photo Credit: Nathalie Carrier

When I perform at Westfest 2018, it will be to honour my family, my friends, this mino bimaadiziwin (good life) that Gitchie Manito (the Creator) has given me and anyone who has been through or is going through similar experiences as I have. 

"My people will sleep for one hundred years, but when they awake, it will be the artists who give them their spirit back." - Louis Riel