Parallel: a person or thing that is similar or analogous to another. 
On March 3rd, 2018 I attended the BYAP (Black Youth Action Plan) Ottawa Pop Up event that was hosted by Just Think 1st at the RA Centre in Ottawa, Ontario, Canada.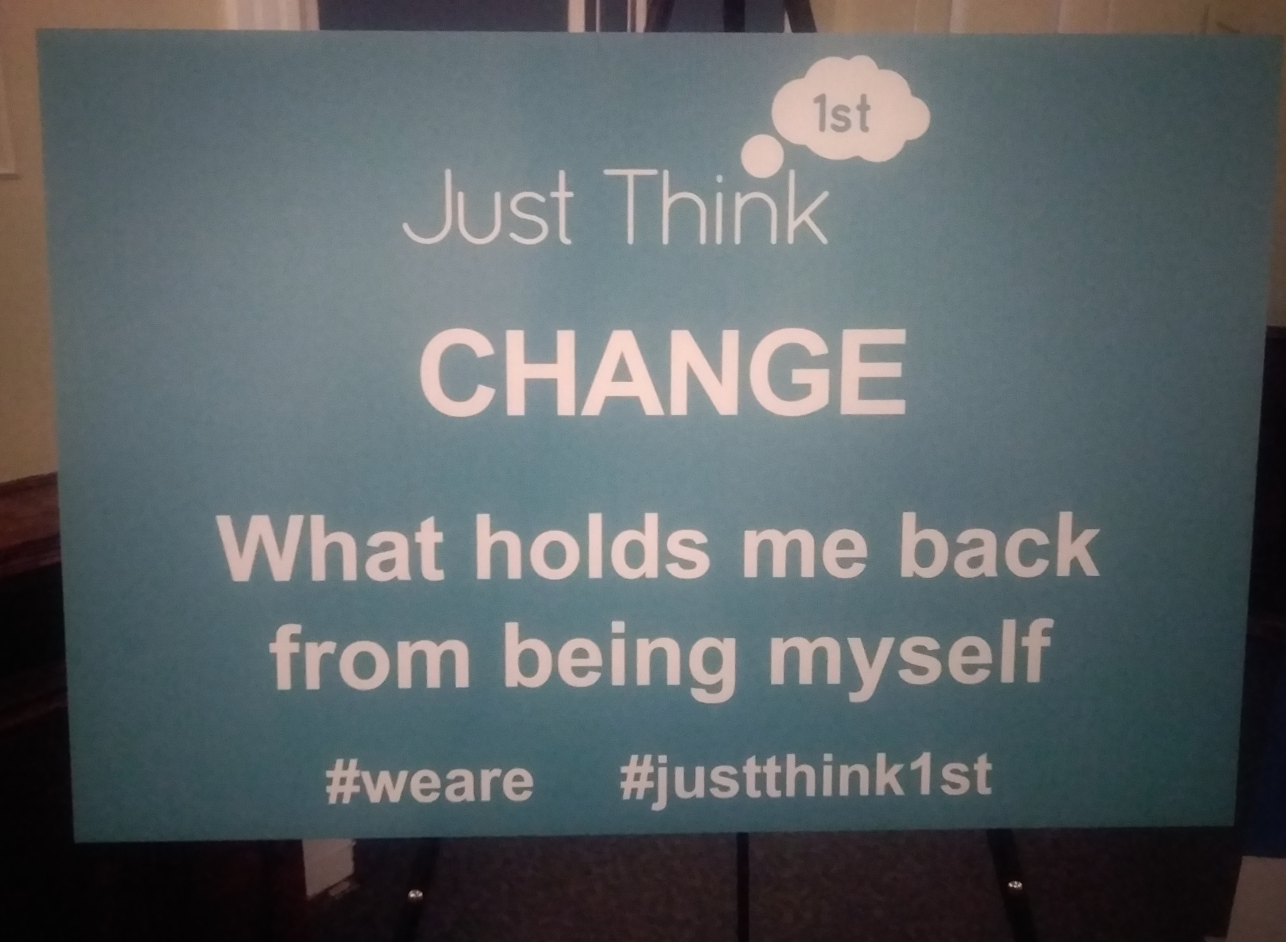 While attending the event, there were discussions surrounding various topics of what has been occurring within Black communities as well as covering topics that focused on youth empowerment. One topic that was highlighted was the ongoing gun violence that is currently happening within Ottawa and the violence that is found within Black communities. Just Think 1st has made a commitment to "disrupting the disruption" and ending violence in communities. As an Indigenous ally who lives in Ottawa and has experienced violence, I wanted to attend this event to learn more about how I could help. I knew the best way to do so was to be respectful by being quiet and listening. The more I listened, the more I began to see some similarities between Black communities and Indigenous communities. 
There came a time in the event where there was a break out period which consisted of individual groups having to collectively come up with answers to questions that were provided by the event facilitators. As I sat there and listened, I couldn't help but resonate with some of the answers that came up. The answers that I speak of are the ones that had to do with intergenerational trauma, lack of cultural identity and violence within communities. All of which are similar traits found within Indigenous communities. 
During the event I sat at the table with a woman named Sarah who is a part of Black History Month Ottawa. Sarah and I spoke about how colonialism has affected and created ripple effects for generations of Black people as well as Indigenous people. We spoke about Columbus, the transatlantic slave trade, residential schools and topics relative to our communities. Another thing that we spoke about was how there has been a long existing relationship between the Black Nation and the Red Nation.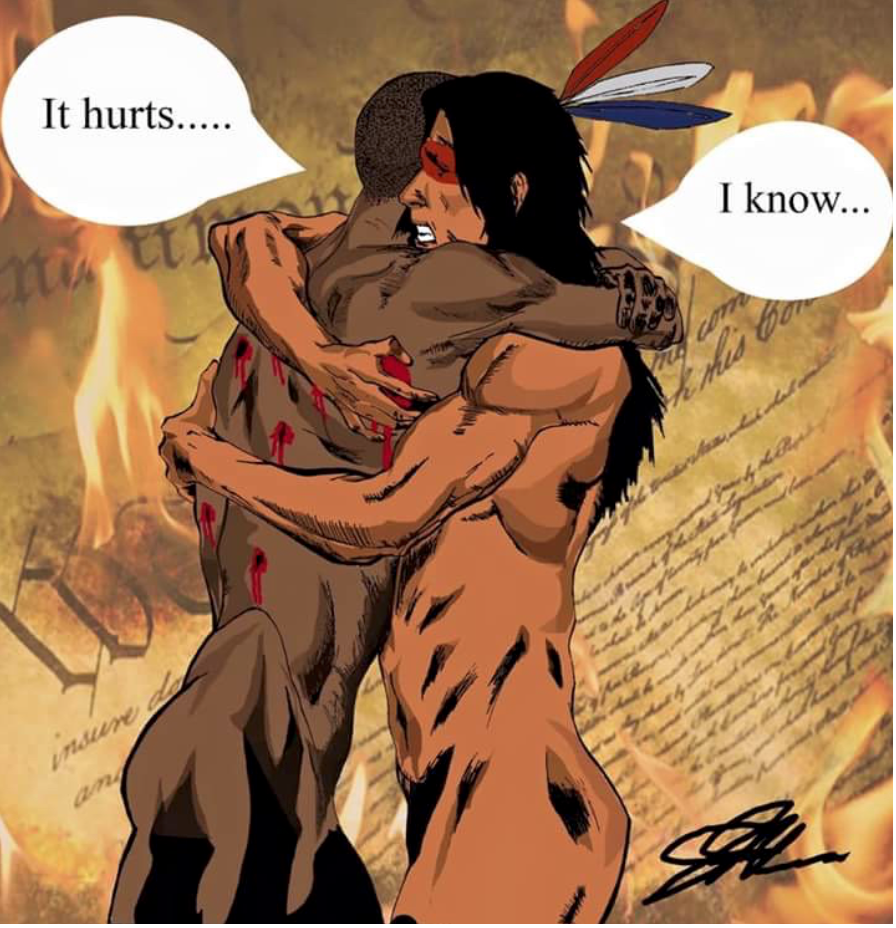 "It hurts....." "I know..." 
                                        Artist: Unknown

 
From times where both were killed, enslaved and imprisoned by white colonialists. To the generations afterwards where both have been statistically proven to have had increasing incarceration rates while in the face of systemic racism. Both have continued to fight for equality, justice and freedom. 
Seeing these parallels has provided the realization of why the relationship was so strong and needs to remain that way. With the ongoing violence, poverty levels, racism, addictions/substance abuse, over representation of inmates within the justice system and other problems that Black and Indigenous communities are facing, solidarity needs to remain among the two. Allies for both need to learn as much as possible and listen to what both communities have to say. 
As part of the healing process many have seen how culture, art, dance and music have affected both communities in a positive way. All of these traits have been present since prior to contact and have been revitalizing. These traits have been medicine for many but they have also been an outlet and something that is used to initiate change. 
Throughout generations resiliency has remained for both groups of people and is something that is increasing as each day passes. Voices have been growing louder and become stronger. People have been becoming more educated and advanced. The only way that we will be able to see change for the injustices that each have faced is by continuing to stand up for what is right, showing our solidarity for each other and using our voices, refusing to be silenced. 
"A single twig breaks, but the bundle of twigs is strong." - Tecumseh